Thrifty Bathrooms & Plumbing
END OF YEAR SALE – VISIT OUR ON SALE PRODUCTS CAN SAVE UP TO 75% AND GET THE BEST DEAL!!!
Shipping now available upon request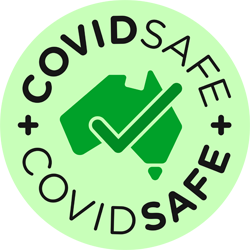 YOUR SAFETY IS OUR TOP PRIORITY DURING COVID-19
Thrifty bathrooms is still here to help with all your bathroom & plumbing needs.
We're With You Every Step of The Way
Our Unique Customer service model backed by the Plumbing Plus group ensures you get superior service and value.
Pre Planning
The Thrifty team will give you the knowledge upfront, so when it comes to choosing your products you can be confident everything will work perfectly.
Design Advice
Whilst we are not interior designers, we have helped thousands of clients design their bathroom layouts to optimise space and lifestyle. 
Selections
We will take through this journey and ensure you select the best products that style, your budget and your lifestyle.
Ordering and Delivery
Once your selections are completed, we will order within your timeframes and arrange a delivery time to ensure a smooth transition.
Warranty and Support
Our service doesn't end after delivery. All of our products carry extensive manufactures warranties and if the need arises we will assist in having the items replaced or repaired.
What Our Customers are Saying
Maree Mc
After looking around at different plumbing supply places I decided to try Thrifty Plumbing at Granville after hearing an advertisement on the radio. I am glad that I did. The girls at Thrifty Bathrooms Granville are pleasant and easy to deal with.  They have extensive product knowledge and were also able to offer me alternatives for what I had chosen. They are very well priced, and delivery was swift.  Any problem that came up was quickly sorted and our bathroom construction went smoothly. I would highly recommend Thrifty Bathrooms at Granville for all your bathroom and plumbing needs.
Michelle T
The customer service staff were excellent. They knew their products and took the time to understand who the end product was for. When they learnt the renovation was for an elderly person, they had very useful advice on what products should be considered. The order was ready on time, their prices were very competitive, and when we had a mishap with the vanity top on install, they supplied a replacement quickly. We will use Thrifty for our future jobs.
Craig & Liz
We have been very pleased with the services and products purchased through Thrifty. We were owner-builders and had no real experience with plumbing and bathroom products.  We were shown and explained items of interest and were really happy with our purchases. I have no hesitation and have recommended friends and family that are building or doing renovations to speak to the friendly team at Thrifty
Sally D
Our new bathroom is beautiful, the bath is gorgeous – still to use and the fittings are perfect.  Many thanks to Kara who encouraged/persuaded us to install a shaving cabinet – love it!  Great storage and the mirrored doors mean I can see up close and personal to do my makeup. The absolute star however for me is the vanity and the recycled timber top absolutely love the knots and graining in the top and it looks fantastic. All done with minimum fuss and lots of great advice.
Mon – Fri: 7am – 4pm    Sat: 8am – 4pm